Accepting Applications For 2018 – 2019
2018 – 2019 New hockey training opportunity!
For busy high school student athletes!

A School For Student Athletes!!!
National Sport Academy Connected Campus
The National Sport Academy Connected Campus (NSACC) is a unique school for busy student athletes wanting to combine excellence in education and athletics. NSACC student athletes often need to access training, attend competitions and access their club high performance coaches during the day which can conflict with the traditional school and classroom experience. The NSACC experience accommodates the busy lifestyle of the student athlete so they may be successful academically and athletically. This includes:
Student athletes take the Alberta Education program of studies – the "Alberta curriculum" that is recognized by colleges and universities worldwide, the same as Alberta students in a traditional classroom.
A low teacher student ratio.
Expanded learning hours, days and weeks to accommodate and be available to the student athlete, when they need it. School hours are 8:30 am – 3:00 pm. Support from teachers is available 8:00 am – 5:00 pm. Support for student athletes when they need it – no non-instructional days, no spring break – you schedule your holidays or days off in consultation with your coaches, teachers and family. This gives student athletes more choice and more flexibility to learn and receive support. The NSACC provides a unique and supportive environment to be a successful student athlete.
The ability to have an individualized program. For example, an academic schedule that permits and encourages you to work ahead and prepare for being absent from school because you are competing in a national championship in a few weeks.
Creating a classroom culture where busy male and female student athletes are valued and supported. Their accomplishments are celebrated.
Support and encourage a healthy successful student athlete lifestyle by combining academics and athletics to achieve their goal of competing in their sport at the highest level and pursuing their goal of attending a college / university (NCAA or U Sports etc.) and competing in varsity sports.
Study Skills Session for National Sport Academy Student Athletes Attending Central Memorial High School
Tuesday, May 8 and Wednesday, May 9, 2018 during class.
Review how to study to get results.
Effectively manage the semester workload.
Addresses the challenges of time management, being organized and other realities interfering with study practices.
Presented by Ms. Connop – CMHS staff.
Winter Classic Outdoor Game Recap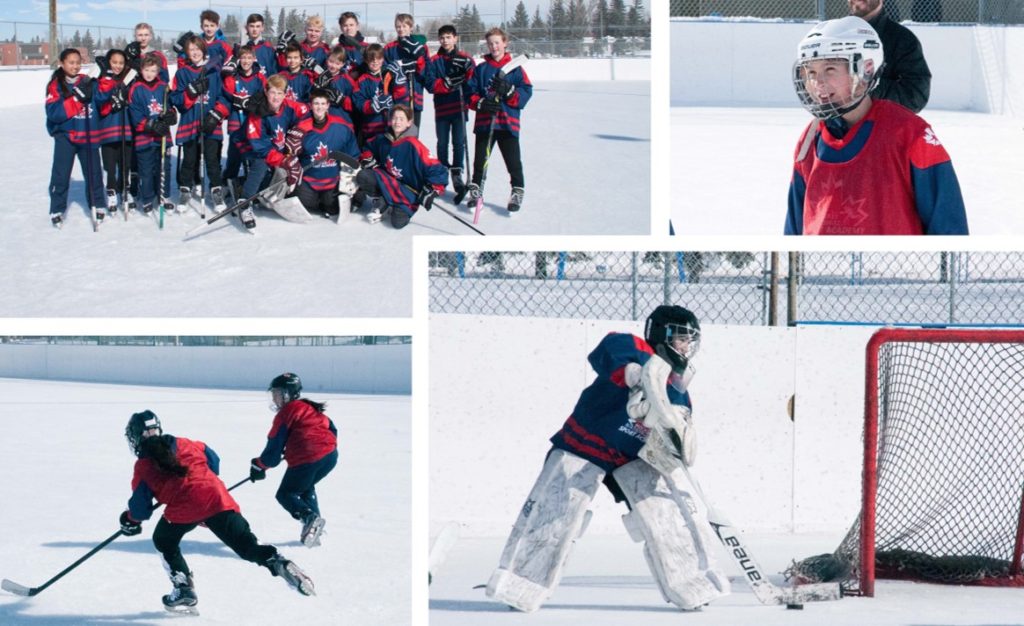 The wind blew, the ice was melting and slushy on the south side of the outdoor rink at Willow Ridge, but the game went on. Parents dressed for winter and huddled out of the wind. It was a real game with goals and penalties contested, questioned and debated. New fashions were displayed to look good and to stay warm. In a hard fought battle, the blue scored 10 to the reds 9. Great game everyone!
National Sport Academy Lacrosse Guest Speaker – Jeff Pilon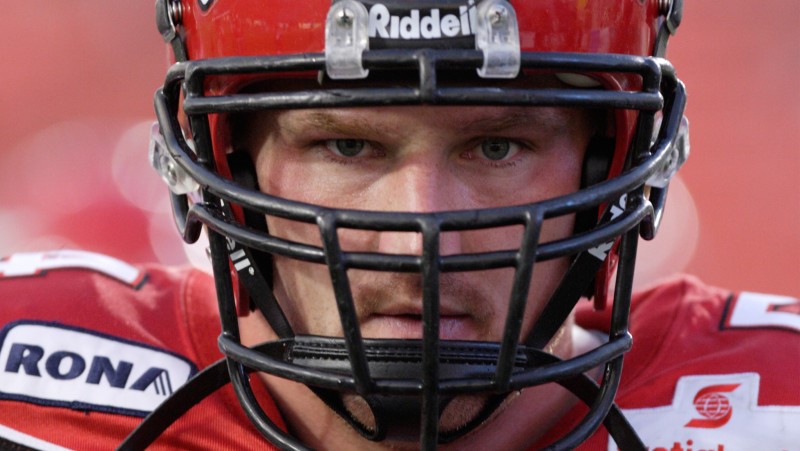 A special thank you to Jeff Pilon for being the National Sport Academy Lacrosse guest speaker on Thursday, March 8, 2018. With all of Jeff's life and sport experience, he provided an incredible perspective on the life of a high performance student athlete and professional athlete from his days playing for the NCAA Syracuse Orange, XFL, National Football League and the Canadian Football League – Calgary Stampeders. Jeff is Canadian born in Ottawa, Ontario, was an offensive tackle, a CFL West All-Star, won 2 Grey Cups over a 10 year career.
Jeff, great information and energy. Thank you.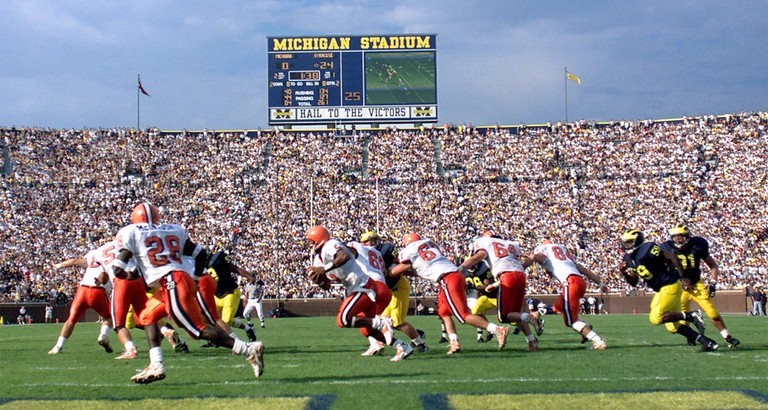 Winter Classic Outdoor Game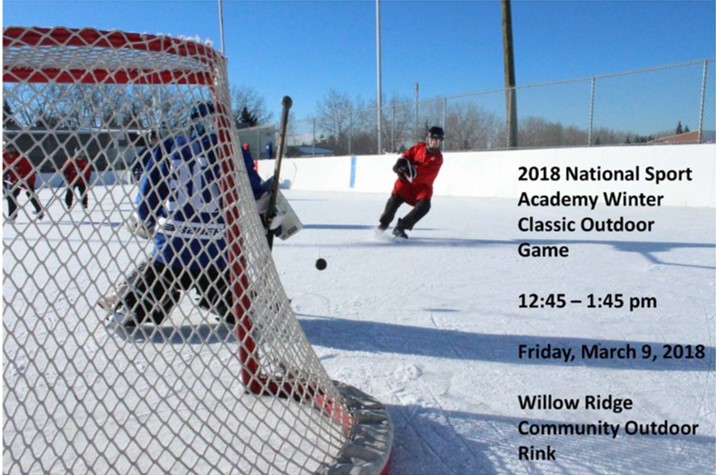 National Sport Academy Hockey – Winter Classic Outdoor Classic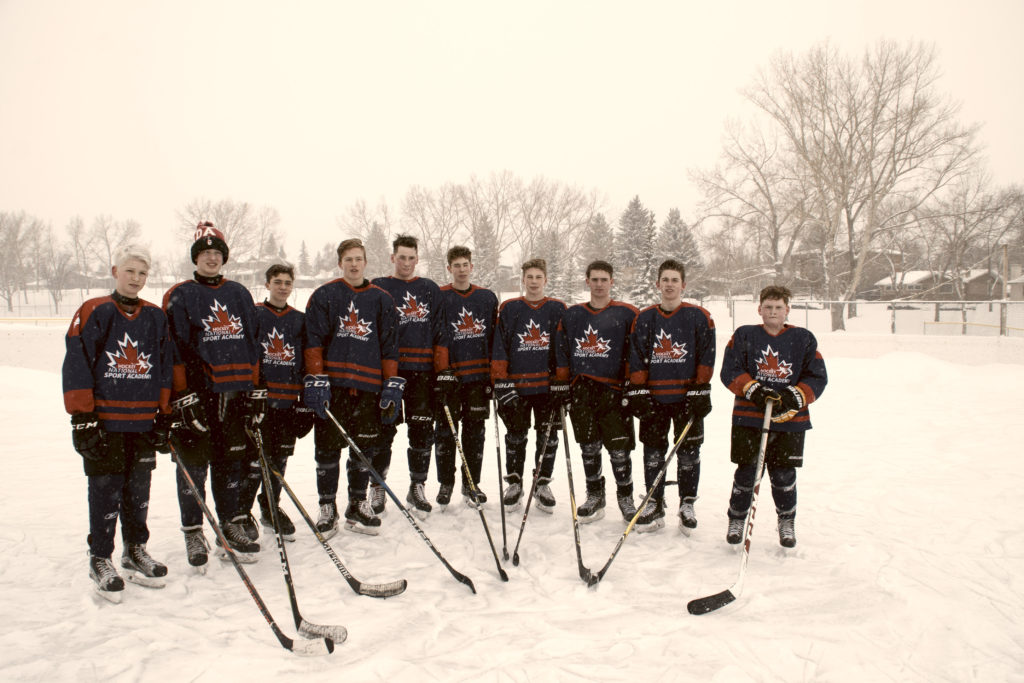 National Sport Academy Lacrosse Student Athletes Crowned Junior Division 2 Football City Champions
Congratulations to National Sport Academy Lacrosse student athletes who were members of the Central Memorial High School championship team – Josh Halcro, Colin Harle, Hunters McChesney, Cole Pederson, Calvin Pederson, Brock Saunders, Colton Jones

National Sport Academy Baseball Student Athletes – Success in 2017.
Babe Ruth All Star Outfielder (A League) – Brad Mikalishen
Babe Ruth Top Hitter Award (A League) – Brad Mikalishen
Babe Ruth Playoff MVP (AA League) – Ethan Balogh
Babe Ruth All Star Outfielder (AA League) – Ethan Balogh
Babe Ruth All Star Pitcher (AAA League) – Bayley Hartl
Babe Ruth Top Pitcher Award (AAA League) – Bayley Hartl
Babe Ruth Matt Krol​ Award for Sportsmanship:

Brad Mikalishen – Royals
Nolan Hines – Pirates​