National Sport Academy Connected Campus
2nd Floor, 7101 – 5 Street SE
Calgary, Alberta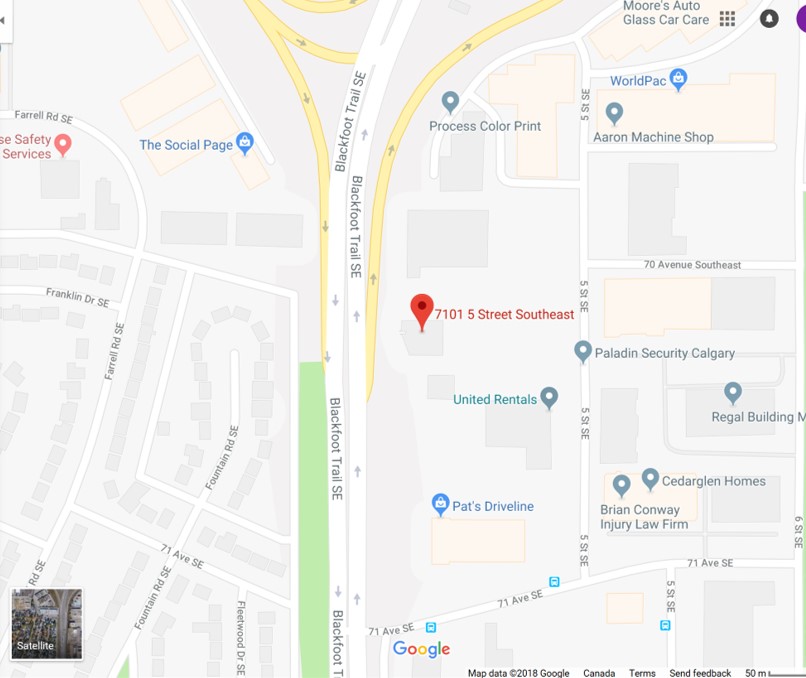 National Sport Academy Connected Campus
History
Since 1995, it has been our privilege to work with young,
aspiring student athletes and their families. Over the past 23 years, thousands of student athletes have successfully graduated from the National Sport Academy equipped with the tools and student athlete lifestyle required to achieve their personal goals and dreams. It was a welcome challenge to create the optimum athletic and academic environment while still working within a "traditional" school setting. Understanding what student athletes needed to excel, we found many creative ways to help fire the athletic passion within while, at the same time, pushing for the flexibility and sport recognition required for a supportive and successful academic environment.
Today
While working with so many impassioned and driven young student athletes, it became very clear to us what a working blueprint for a "non-traditional" school needed to be.
Student athletes require a school where they come first. We know you live, eat and breathe your sport – we would not want it any other way! We get it! You need a school where both athletics and academics are equally respected. Not a "jock school" but a disciplined and structured learning environment where student athletes are encouraged to get out of their comfort zone and "fail forward". A school where flexibility in daily schedules allows student athletes from many sports and grades the opportunity to connect together, learn together and have fun together. A perfect balance between individual learning and inspired group culture.
The National Sport Academy Connected Campus opened in September 2017. We are encouraged by the passion and dedication of the families who have participated in the inaugural year and look forward to opening the door to many more student athletes in the coming years.
Who will benefit from the National Sport Academy Connected Campus environment?
Students in grades 7 – 12 who train in their sport during a traditional school day.
Students who are very busy during their sport competitive season and have a heavy sport workload in the late afternoon, weekday evenings and / or weekends. 
Students who travel and compete away from Calgary and miss traditional school days.
Students who want encouragement and support when they arrive at school late after a morning training session or have to leave early to go to an afternoon training session.
Students and parents who could use the support of an academic timeline to map out the students academic workload – what they have completed and what is remaining to be completed at various times of the year.
Students who need face to face support in the classroom in addition to the support from their online teachers.
How it works?
Students in the National Sport Academy Connected Campus take the Alberta program of studies, the same as students in a traditional Alberta school. Their courses and grades are recognized by all colleges and universities around the world.
The National Sport Academy Connected Campus provides the teaching and learning management to support busy student athletes and their families.
National Sport Academy Connected Campus is located on the 2nd Floor, 7101 – 5 Street SE. Enter off of 5th Street SE. Classroom hours are 8:30 am – 3:00 pm similar to a traditional school day.
Students receive their textbooks and workbooks in late August in preparation for the upcoming school year.
Each student's annual plan for their courses, exams and mid terms are mapped out according to the student's anticipated sport schedule and adapted for their training and competitions as required.
Students are required to have their own laptop to work on projects and assignments, research projects and communicate with their National Sport Academy Connected Campus teachers.
If required, additional academic support is also available after school and evenings.
The classroom:
Provides the necessary physical resources to learn (example: desks, wifi, printer, scanner).
Consists of a student body with common interests in sport learning to lead the successful lifestyle of a student athlete.
Is a dynamic and flexible setting with athletes arriving and leaving at various times throughout the day dependent on their training / competition schedules.
The National Sport Academy Connected Campus teachers:
Maintain the National Sport Academy Connected Campus classroom to support and engage learners socially and for academic learning.
Act as learning managers to support student athletes in managing their academic workload in order to complete assignments, quizzes and exams within a 10 month (or less) schedule – September to June.
Provide one on one or small group student support, as required, to learn and complete subject matter in their courses.
Communicate with parents of the National Sport Academy Connected Campus student athletes.
Leadership
Roger Wolfe
Founder, National Sport Academy Connected Campus
Roger has been active in combining athletics and education for student athletes since 1995 when the National Sport Academy began as a part of the National Sport School at William Aberhart High School. Since then, Roger has continued to build relationships with Calgary Board of Education schools as well as other agencies to create positive learning environments whereby student athletes can increase their training opportunities, access top coaches either within the National Sport Academy or with their clubs within the school day or outside of school hours and continue to excel academically.
Over the years, several hundred National Sport Academy student athletes, in numerous sports, have benefited tremendously from this unique academic and athletic training environment by receiving athletic and academic scholarships to many colleges and universities throughout Canada and the USA as well as competing in many of the top leagues and championships in Canada, North America and the world.
With the increased sport demands on young student athletes, Roger's vision of combining academics and athletics continues with the National Sport Academy Connected Campus – to provide solutions to achieve academic and athletic excellence.
Dr. Gina Cherkowski
Principal, National Sport Academy Connected Campus
The National Sport Academy Connected Campus is thrilled to be partnering with Dr. Cherkowski who will be the principal of the National Sport Academy Connected Campus.
Dr. Cherkowski, the founder and CEO of Stem Learning Lab in Calgary, is an educational game changer on a mission to ensure all students have access to high quality STEM learning experiences so they are aptly prepared for our technology-driven, dynamic world.
Dr. Cherkowski holds a PhD in Mathematics Education as well as in Culture Studies in Education. She has extensive experience in teaching and learning as a remediation specialist, a classroom teacher, and as a university professor for both undergraduate and graduate courses in education both in Canada and internationally.
Gina believes that play, exploration and meaning are critical factors for learning for all students. Gina strongly advocates that all students require and deserve opportunities to participate in high-level, hands-on, engaging and meaningful learning experiences so they are able to meet the demands of the 21st Century. Gina and her team believe that STEM Education combined with Arts and Entrepreneurialism provide pivotal learning opportunities that equip children with the skills, tools and mindsets they need for the 21st Century.
Dr. Cherkowski understands that math is a gatekeeper for many students. As a social justice math educator and learning activist, Gina believes that all kids can and should be proficient in math as well as the other STEM fields and fights to make this a reality. Her current research explores teaching math conceptually using spatial temporal reasoning to facilitate a deep understanding of mathematics for diverse learners. Another area of interest is the development of visual spatial skills through interaction in highly engaging, hands-on STEM and STEAM projects like coding, robotics and Maker Education.
Gina brings her passion for learning, her belief that all students deserve success, and her expertise as a learning scientist and a STEM specialist to the National Sport Academy Connected Campus learning team.
More Information & Questions
We recognize this is a new concept – we know you have many questions. If you are unable to attend the scheduled information meeting, we also welcome a conversation over the telephone (403-777-3646) or a meeting in person. Please send us an email with your contact information.